A free, monthly group for unpaid carers and people living with dementia. An opportunity to take a break and share experiences.
The group is hosted by Derby Theatre, together with Universal Services for Carers and theatre practitioner Nicky Bellenger, and includes a different activity each month, alongside the café. This is a friendly and relaxed environment, specifically for people with lived experience of dementia.
Hot drinks and sweet treats are provided. New members are always welcome.
For more information and to request a place, please email Senior Producer, Stuart Allen at: s.allen@derby.ac.uk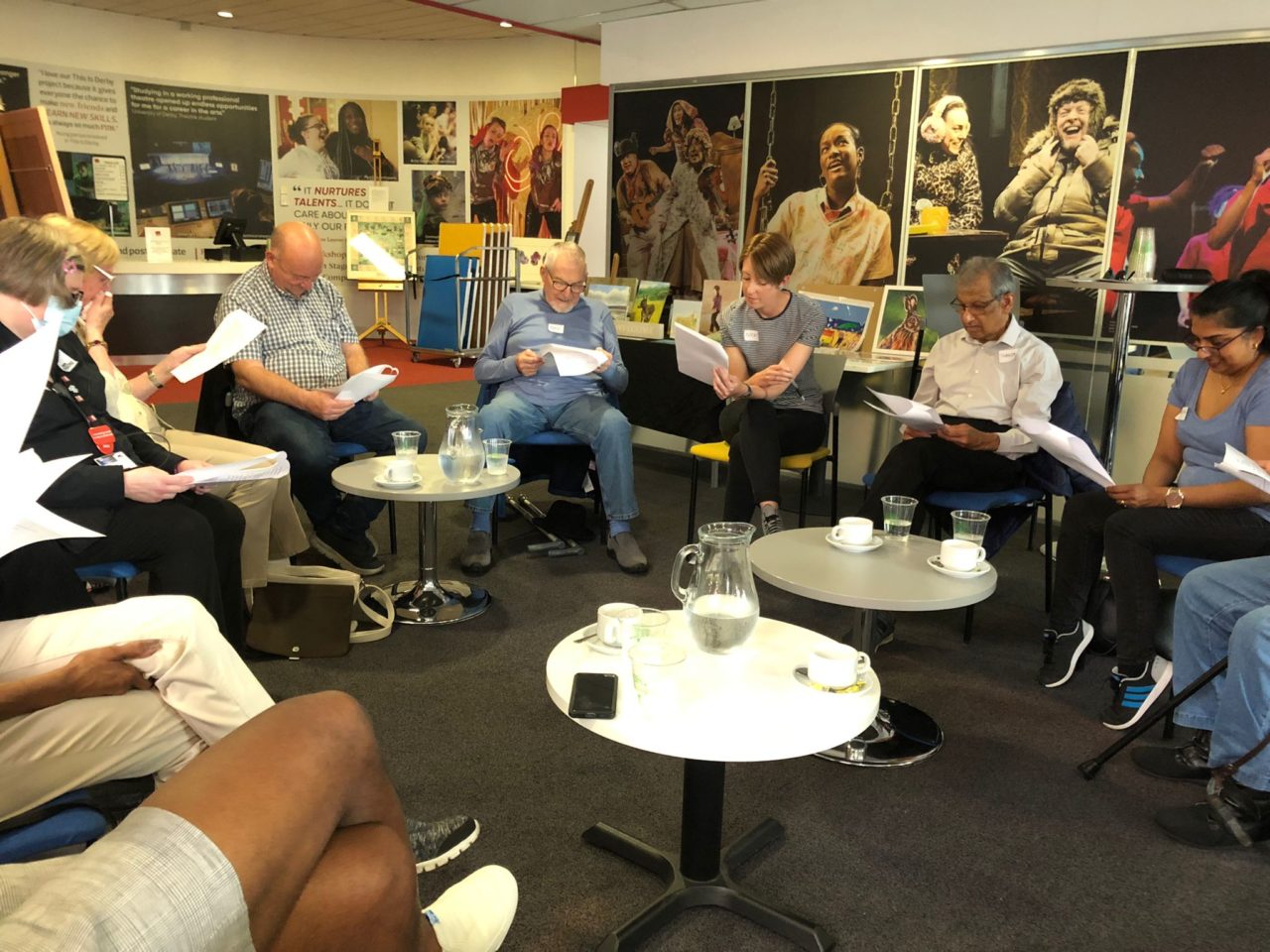 Dates (2023):
All cafés are held on a Friday, 2-4pm. Upcoming dates:
30 June, 2023
Poetry and performance: an opportunity for café members to share something they have written; to join in with a song and dance; or perhaps just to enjoy being an encouraging audience member!
28 July, 2023
Costume design with Tim Heywood: Derby Theatre's Head of Wardrobe will be joining the café to show us some of his costumes and to give insight into his fascinating career so far.
25 August, 2023
Summer party: An opportunity to celebrate all that the café has achieved so far. Hawaiian shirts, sundresses and sun hats are optional (but encouraged!).
29 September, 2023
Citizens Advice Mid Mercia: A chance to experiment with Brusho! Brusho are crystal colours which produce intense water colours and are possibly one of the most joyful mediums around. There will be step by step guides on how to create designs, including working in layers, wet-in-wet and using wax resist. Stencils, masking tape and pens can also be used and there will be examples of how to use these too as well as lots of resources for inspiration.
27 October, 2023
Brassed Off set tour: We'll be joining Derby Theatre's Technical Manager, Ele Munn, on stage for a special tour of the set of Brassed Off.
24 November, 2023