Want to join our team? Here are our job openings. We also offer opportunities to take part in our projects, for professional actors, theatre makers and students.
We hope to help you make theatre your career. Whether you want to help us run our theatre or you dream of appearing onstage, we may have the role for you. 
It's important to us that our theatre reflects our community. We strongly encourage people of all ethnicities and anyone with any access needs to apply for jobs in our theatre and roles on our stages. 
We welcome people from all backgrounds and our staff regularly take part in LGBTQ+ awareness, Deaf awareness and anti-racist training. 
If you'd like to know more about who we are and what we do, come and see a show! It's the best way to get a feel for our work.
PARENTS AND CARERS IN PERFORMING ARTS (PIPA)
We are a PiPA (Parents and Carers in Performing Arts) Charter Partner, striving towards creating a more family friendly working environment.
PiPA campaigns to enable and empower parents, carers and employers to achieve sustainable change in attitudes and practices in order to attract, support and retain a more diverse and flexible workforce. We are always happy to discuss solutions that allow people to balance their caring responsibilities with their working lives.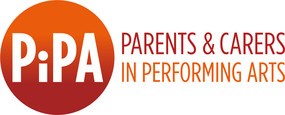 DISABILITY CONFIDENT COMMITTED
We're proud to be a Disability Confident Committed employer, supporting and promoting disabled people in the workplace.
If you require support in completing your application, you can contact our Arts Administrator, Lauren Riley at jobs@derbytheatre.co.uk.